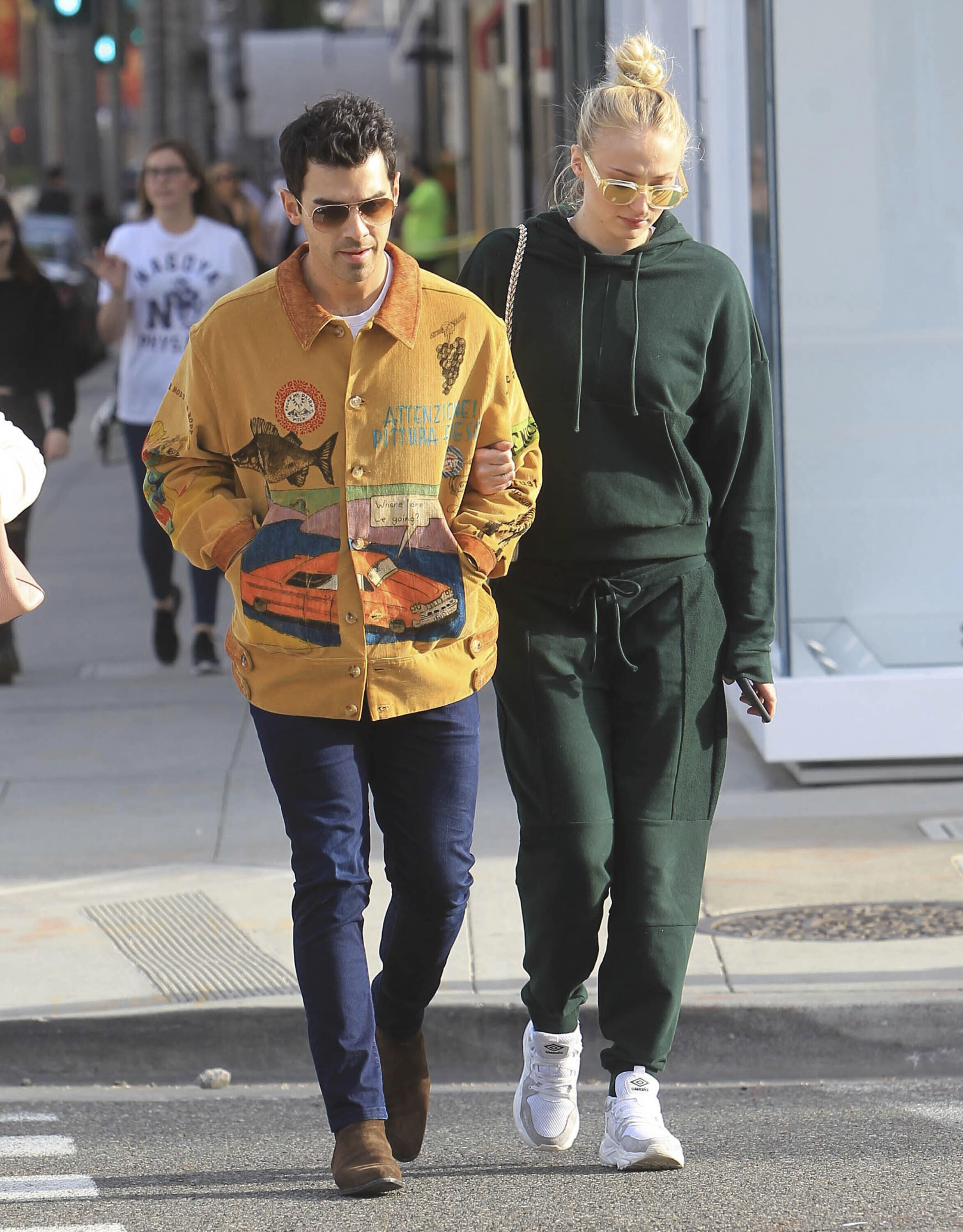 Joe Jonas and Sophie Turner are seen in Los Angeles, CA. Photo by: STRF/STAR MAX/IP
According to multiple reports, musician Joe Jonas and Game of Thrones actress Sophie Turner are expecting their first baby.
The couple is keeping quiet however an Instagram post from Sophie has fuelled the reports with a comment that said 'Happiness begins with you, bub.'
Neither one has commented on the news so, for now, it is all speculation.
Regardless of the outcome, we wish the couple all the best in their journey together.